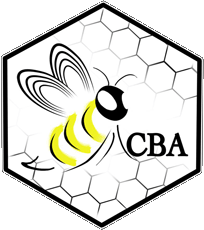 Maritime Honey Festival
2018 Honey Contest
Sponsored by Bleuets NB Blueberries
​
​
​
Contest information:
​
Entry Fee: $5
​
Submit entry to the Maritime Honey Festival Friday Octoboer 12th or by 1:00pm Saturday October 13th.
​
Judging date: Saturday, October 13th at 1:00pm
​
Rules and Regulations
1. All entries must be entered by the beekeeper who has produced the honey from their own apiary.
2. Must be a registered beekeeper and include registration number with submission.
​
3. Not more than one entry will be accepted from an exhibitor.
​
4. Honey should be entered in a 500g (375ml) clear glass jar.
​
5. All entries must have been produced and bottled with safe food practices in mind (such as for selling at farmer's markets, etc.)
​
6. No identifying labels will be permitted.
​
7. Judging will commence at 1:00pm on the afternoon of October 13th. All decisions will be final.
​
Points will be awarded as follows:
​
Free of crystals – 20
Cleanliness of honey (no froth, air bubbles, beeswax, bee wings, etc) – 20
Cleanliness of jar and lid – 10
Moisture content – 20
Flavor and aroma – 20
Level of fill – 10
Total = 100 points
​
Guest chef judge, Dallas Walsh.
Dallas is an accomplished chef, currently at the Raddison. He has also worked at the Delta Hotel, Fredericton.
​
​