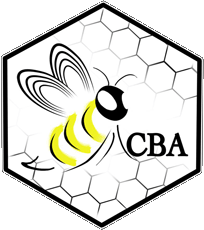 There are so many reasons to visit the 2018 Maritime Honey Festival! There is something for everyone!
Saturday October 13th 10am - 4pm
The Maritime Honey Festival marketplace will feature exhibitors selling local honey, beeswax candles, mead, bee-themed crafts and gifts, beekeeping supplies and so much more! Learn more about our local agriculture and beekeeping groups and how you can get involved. Learn more about what you can do to help protect the pollinators by visiting our local conservation groups. Visit our Exhibitor Page for a full list of participants!
Saturday October 13th
As part of the Maritime Honey Festival's festivities, local craft breweries will be sampling a variety of honey beer!
Each brewery has been matched up with a beekeeper and has committed to making a different style of beer than all others in attendance, as well as bringing along a second beer to make sure that you'll have plenty to try. Must be 19+ to participate.
The following breweries will be participating:
Johnny Jacks
Big Axe
Big Tide
Maybee
Cavok Brewing
​
​
​
​
​
​
​
​
​
​
Check out the live bees in a glass observation hive! Beekeepers will be on hand to answer your questions.
Saturday October 13th 10am - 4pm
We will have a wide variety of items for auction at our fundraising silent auction. All Items generously donated by local businesses and individuals. There will be something for everyone so come place your bids! All funds raised will go directly to the Central Beekeepers Association.
Keynote Address & Workshops
Friday, October 12th
For times and details about the workshops, please visit our schedule of events page
​
About our Speakers:
​
Pierre Giovenazzo PhD
​
Professor and Chair in Educational Leadership in apicultural science
Department of Biology, Laval University, Québec,

Pierre Giovenazzo, received a PhD in veterinary sciences at the University of Montréal (Varroa Integrate Pest Management strategies). He is professor at University Laval's Biology Department and holds a Chair in Educational Leadership in apicultural science. His recent research focuses on: queen breeding, pollination services, honeybee nutrition, colony population dynamics and the small hive beetle. He has published over 50 scientific research publications/reports and his communication skills are recognized not only in academia, but throughout the beekeeping community. He was vice-president of the Canadian Association of Professional Beekeepers of Canada (2014-2017) and is member of various national and international beekeeping stakeholder associations. He is president of the 46th Apimondia 2019 Congress that will take place in Montreal September 8 -13.
​
Lauren Park
Lauren Park is a first generation farmer who has been working in agriculture for a decade. She is a beekeeper, specializing in queen bee rearing, in the Gaspereau Valley. In addition to her farm, Forest Hill Apiary, Lauren manages the 2000 hive Cosman and Whidden Honey farm specializing in fruit pollination and honey production.
Lauren is active in a cross section of agriculture organizations. Lauren is president of the Beekeepers Association of Nova Scotia and has been involved in key initiatives to ensure a sustainable beekeeping industry in the future. Also a member of the Nova Scotia Young Farmers Forum, Lauren is passionate about ensuring young farmers are educated and have a strong voice in the industry. Lastly, Lauren is a director at large with the Nova Scotia Federation of Agriculture.